Good Vibes Only: Treating Addiction with Mindfulness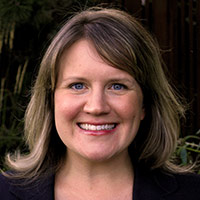 Can using mindfulness and meditation techniques help people reduce the intake of harmful substances and prevent relapse? Come hear about intriguing new scientific data on mindfulness and brain stimulation in addiction recovery.
Katie Witkiewitz, Ph.D., Professor, Department of Psychology, University of New Mexico
Series subscriptions ($79 / $150 plus fees) and single lecture tickets are available for the 2019 OHSU Brain Awareness Lecture Series.
OHSU BRAIN AWARENESS LECTURE SEASON 2019
Mind-altering medicine
Can we re-wire and heal our brains using natural, alternative treatments? This year, our lecture series explores the fascinating influence mind-body connection has on such challenges as addiction, psychosis and end-of-life anxiety. Join us as top researchers in neuroscience investigate inspiring behavioral change using complementary and alternative methods to overcome negative emotional and psychological cycles.
MAY 6
Good Vibes Only: Treating Addiction with Mindfulness
Katie Witkiewitz, Ph.D.
MAY 13
Lifestyle Tweaks for Teen Psychosis
Lynne Shinto, N.D., M.P.H.
MAY 20
Magic Mushrooms: Easing Depression and Anxiety at End of Life
Anthony P. Bossis, Ph.D.
All lectures start at 7:00pm in the Newmark Theatre (inside Antoinette Hatfield Hall), 1111 S.W. Broadway Ave., Portland, OR 97205.
OHSU Brain Institute is a national leader in neuroscience patient care, research and education. We provide the most comprehensive care of neurological illness in the Pacific Northwest. Our nationally recognized neurological programs and centers offer comprehensive clinical and surgical services that are available nowhere else in Oregon.
Newmark Theatre :

Upcoming Events