National Geographic Live - SPINOSAURUS: LOST GIANT OF THE CRETACEOUS
Nizar Ibrahim, Paleontologist
Meet Spinosaurus, the largest predatory dinosaur yet discovered—larger than T. rex—and hear the incredible story of how this prehistoric giant was almost lost to science, before being brought back to light with the help of a remarkable young paleontologist.
Discovered more than half a century ago in Morocco by the great German paleontologist Ernst Stromer, Spinosaurus' fossil remains were lost in the Allied bombing of Germany during World War II. With the help of recent fossil discoveries in the desert, and Stromer's own data and drawings, contemporary scientists including German/Moroccan paleontologist and National Geographic Emerging Explorer Nizar Ibrahim have reconstructed a full skeletal model of Spinosaurus, which has been featured on the National Geographic Channel and presented in the National Geographic Museum.
With amazing video recreating the lost world of the Cretaceous-era Sahara, Ibrahim will tell the story of Spinosaurus' discovery, loss, and rediscovery, and explain what—other than its size—makes this ancient monster unique.
"We found an entire lost world; a window on a moment of major evolutionary change." ~ Nizar Ibrahim
DEFINING MOMENT
The paleontologist and his colleagues sat in a Moroccan café, dejectedly sipping mint tea. It was the last day of their search for what he called a "needle in the Sahara" – the mysterious fossil trader who, years before, had sold him a cache which included rare fossils of Spinosaurus. Without a name, address, or contact information, the search had been a long shot from the start, and the time had come to call it quits.
Suddenly, out of the corner of his eye, he spotted a man in a turban walking by who looked familiar. Jumping to his feet, he rushed after the man—incredibly, the very person he had bought the fossils from before. Against huge odds, Nizar Ibrahim had indeed found his needle in the Sahara.
This presentation is part of the 2018/19 National Geographic Live Series and the 2018-19 Portland'5 Education Program season.
SERIES SUBSCRIPTIONS & TICKETS
Single lecture tickets ($27.25–$52.25 plus fees) are available now. Series subscriptions ($136.25–$241.25 plus a one-time $24.00 order fee) are no longer available for 2018/19.
Tickets are also available at the Portland'5 Box Office, TicketsWest outlets or by phone: 800.273.1530.
Arts For All tickets available at the Portland'5 Box Office starting at 5:30pm on February 25th.
Limited quantities available while supplies last.
ABOUT NIZAR IBRAHIM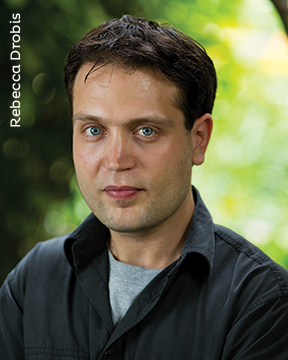 German/Moroccan paleontologist Nizar Ibrahim, a postdoctoral scholar in vertebrate anatomy and paleontology at the University of Chicago, scours the deserts of North Africa for clues to life in the Cretaceous period, when the area was a large river system teeming with a profusion of diverse life. In addition to unearthing many huge dinosaur bones, he has discovered fossil footprints and a new species of flying reptile with an 18-foot wingspan that lived 95 million years ago.
His upcoming paper describing the ecosystem of what is now Morocco's Sahara Desert in the mid-Cretaceous period will be a milestone, providing the most detailed account of the diversity, paleoecology, and geologic context of fossil vertebrates from North Africa. His description is especially important, since northern Africa and the mid-Cretaceous period are underexplored and underrepresented in paleontology. "We found an entire lost world; a window on a moment of major evolutionary change," he says.
Nizar Ibrahim was named a National Geographic Emerging Explorer in 2014.
Newmark Theatre :

Upcoming Events