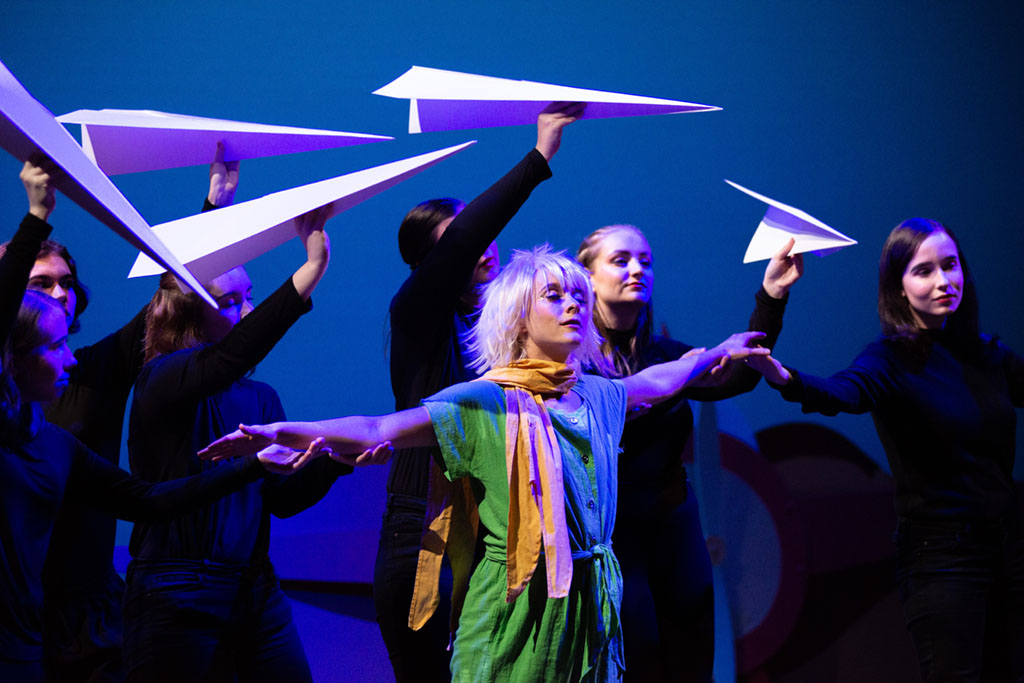 MUSIC | Rachel Portman
LIBRETTO | Nicholas Wright, after the novel by Antoine de Saint-Exupéry
DATES
Friday, November 30, at 7:30pm
Saturday, December 1, at 7:30pm
Sunday, December 2, at 3:00pm
THE OPERA
Academy Award-winning English composer Rachel Portman's magical opera comes to life in the fall of 2018 with Opera Theater Oregon's original production. Antoine de Saint-Exupery's beloved classic of a young prince who falls from space into the Sahara desert is a philosophical, yet heart warming story for the whole family. OTO's production will bring this contemporary popular opera to Portland audiences for the very first time! Look forward to original sets, costumes, artwork and a varied cast of fantastical characters, created and presented by our talented, locally-based production team.
PERFORMANCES
Sung in English
Duration: 1 HR 30 MIN
CAST
The Little Prince: Catherine Olson
The Pilot: Anton Belov
The Fox: Hannah Penn
The Rose: Ivy Zhou
The Water: Kari Burgess
The Snake: Madeline Ross
The Lamplighter/ Vain Man: Brendan Tuohy
The King: Damien Geter
The Businessman: Ian Timmons
The Drunkard: Weston Roth
CREATIVE TEAM
Music Director: Justin Ralls
Stage Director: Nicholas Meyer
Costume Designer: Lisa Lipton
Set Designer: Butch Bylianz
Associate Director: Melory Mirashrafi  
 
WEBSITE
https://www.operatheateroregon.com/thelittleprince2018/
Winningstad Theatre :

Upcoming Events

Oregon Children's Theatre presents The Legend of Rock Paper Scissors at the Portland'5 Winningstad Theatre...
Showing:
03/02

-

04/14

Oregon Children's Theatre presents Jason and the Argonauts at the Portland'5 Winningstad Theatre...
Showing:
04/20

-

05/19