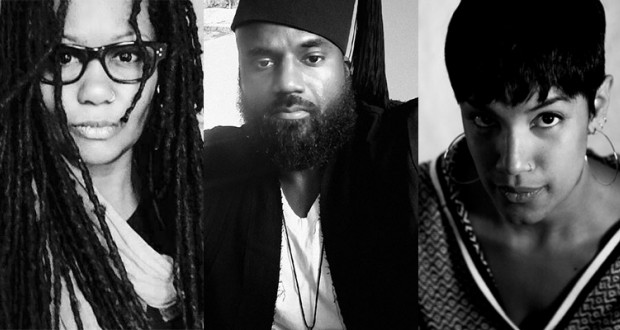 See the works of Portland artists Cole Reed, Marquis Johnson-Bey and Brenna King in the American Me: The Reclamation of Three Black Artists exhibit in the Antoinette Hatfield Hall rotunda through February 2018.
American Me features the work of three local African American artists: Cole Reed, Brenna King, and Marquis Johnson-Bey. The artwork is as unique, diverse, and powerful as the individuals themselves, including photography, metalwork, wood, paint, and even textural pieces intended for human contact.
Cole Reed is a local artist and owner of greenHAUS gallery + boutique, and along with her wife Dayna, runs the local NXT: The Lab, a co-working space in Southeast Portland dedicated to giving people a community space where they can bring the best out of each other. She is committed to making high-end art that people can afford, enjoy, and to showcasing other artists who do the same.
Brenna King is a photographer, painter, and writer in Portland who began her creative journey as a child traveling from the Virgin Islands to the Rocky Mountains. She has always had a profound interest in minimalism and the power of negative space. Her work explores the objectivity of simple marks, monochromatic palettes and fine lines in acrylics, watercolors, and inks.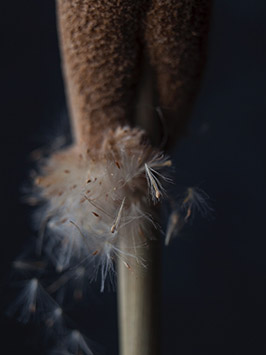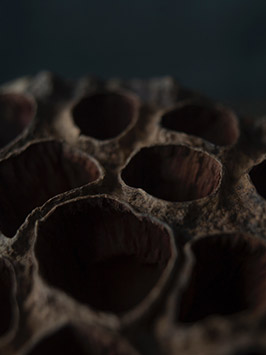 Photo: Typha by Brenna King                                             Photo: Lotus by Brenna King
Marquis Johnson-Bey is a Moorish American photographer from Portland whose goal is to capture life across all nations and nationalities; a creator and lover of life in all its beauty, whether by poetry in its line form or image-making as a delicacy for the eye.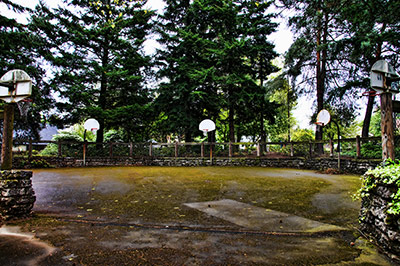 Photo: Mad Circle by Marquis Johnson-Bey
Join us at the opening reception for the American Me art exhibit in the Portland'5 Antoinette Hatfield Hall rotunda on Thursday, February 1, 2018 from 5pm–8pm. The reception will feature music and dance from Aurelian Boudreaux (violin), Rob Smith (djembe and percussion), Malcolm Lewis (saxophone), and Kemba Shannon (dancer), and a DJ set by Brenna King.
The exhibit will be on display in the Antoinette Hatfield Hall rotunda through the month of February, with many pieces available for purchase.
LOCATION:
Antoinette Hatfield Hall Rotunda
1111 SW Broadway Ave.
Portland, OR 97205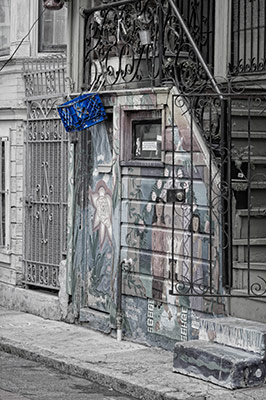 Photo: Balmy Alley by Marquis Johnson-Bey