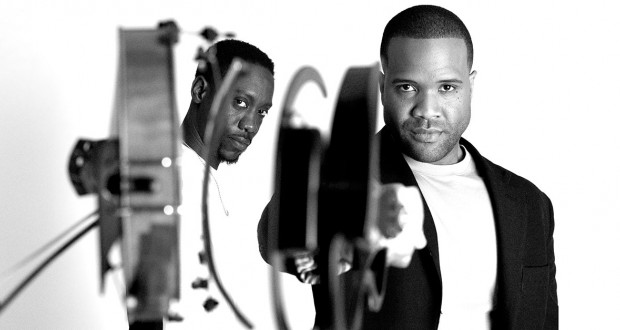 Black Violin are bringing their socially conscious, boldly unclassifiable blend of hip-hop and classical music on the road for an extensive tour in support of their new album on Universal Music Classics, Stereotypes, which debuted at #1 on the Billboard Classical and Classical Crossover charts and earned a spot in the Top 5 on the Billboard R&B chart.
In Portland, Oregon Black Violin will be joined by BRAVO Youth Orchestras. BRAVO Youth Orchestras transforms the lives of underserved youth through intensive orchestral music education.
Launched in 2013, BRAVO now serves over 350 students at two of Portland's poorest public schools. BRAVO students have performed with world-class artists including Nadja Salerno-Sonnenberg, cellist Alban Gerhardt, and the members of the Oregon Symphony. BRAVO has played for the Governor, the Mayor, the Oregon House of Representatives, and City and County Commissioners. BRAVO is inspired by El Sistema, Venezuela's revolutionary program of social change through music that started in 1975. There are now El Sistema-inspired programs in more than 55 countries around the world, and there are over 100 affiliated organizations in the US. BRAVO is the first in Oregon.
Black Violin endeavor to break convention with Stereotypes. On the new album, Wilner "Wil B" Baptiste (viola) and Kevin "Kev" Marcus Sylvester (violin) imbue everything from dance floor-igniting R&B to subwoofer-bursting rap with masterful instrumental flourishes and a positive social message.
Stereotypes features contributions from legendary MC Pharaohe Monch, Black Thought (of The Roots), drummer Daru Jones (Jack White), guitarist Eric Krasno (Soulive) and string arranger Rob Moose (Bon Iver).
Classically trained musicians, Black Violin have opened for such diverse top names in music as Kanye West, 50 Cent, Aerosmith and Tom Petty, and also creatively collaborated with the likes of Wu-Tang Clan, Linkin Park, Wyclef Jean and Alicia Keys, the latter for the Billboard Music Awards. They also performed for President Obama at his second inauguration.
Live, Black Violin are joined onstage by a drummer and turntablist, transforming their recordings into a visceral, virtuosic experience. While on tour, Black Violin often visit schools to perform and speak about the importance of music education. Demonstrating their commitment to the cause, they have performed for more than 100,000 students over the last year.
"Black Violin works hard, but makes it all look like play...Sometimes they play with the intense seriousness of orchestral soloists; at others they fiddle as if at a hoe-down; at still others they strum the violin and viola like guitars." – NY Times
Portland'5 Centers for the Arts and Chamber Music Northwest present Black Violin at the Arlene Schnitzer Concert Hall on Wednesday, February 24, 2016 at 7:30pm. For more information and tickets, visit the Black Violin event page.