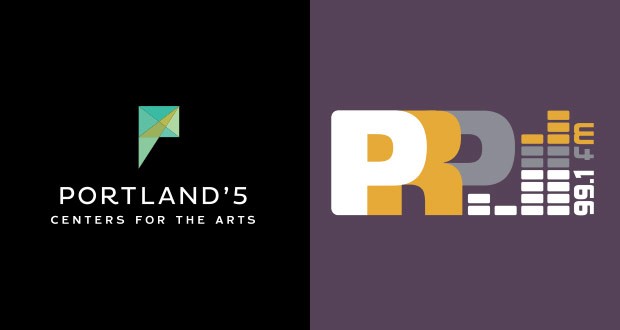 It's finally here! The first episode of the Portland'5 Podcast will broadcast live this Sunday, June 30th at 4pm on Portland Radio Project—on your radio dial at 99.1 FM in Portland, or stream from anywhere at PRP.fm and on the PRP mobile app.
Listen to the archived Portland'5 Podcast via Soundcloud
Listen to the archived Portland'5 Podcast via PlayerFM
The premier episode is all about our Music on Main concert series, as Heather Wilton and Tiffany Cooper from Portland'5 Programming tell us all about how the series began, and the artists and performers to look forward to this year.The episode also includes interviews with multi-ethnic award-winning Latin-pop singing sensation (and 10-time Austin Music Award winner) Gina Chavez; and Michael Galen, percussionist and founder of the local Brazilian band  POPGoji. Both of these artists are featured prominently in the lineup of Music on Main.
Shortly after the podcast is broadcast on air, you will be able to find it on the Portland'5 Podcast page on PRP.fm, on iTunes, and other podcast platforms.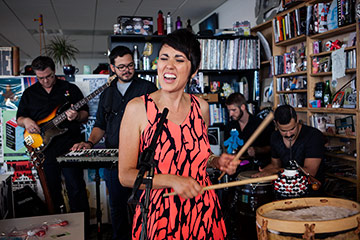 Gina Chavez performing on NPR's Tiny Desk concert series (2015).
Look for future episodes of the monthly podcast to hear more about the coming Portland'5 Presents season, the Portland'5 Education Program and more behind-the-scenes stories.
Listen to the archived Portland'5 Podcast via Soundcloud