When you visit Portland'5, you'll have the opportunity to experience some of the city's best fine dining just steps from our venues. For on-site dining options at the Portland'5 venues, be sure to check out the ArtBar & Bistro and Keller Café information below.
Restaurants near Arlene Schnitzer Concert Hall, Newmark Theatre, Dolores Winningstad Theatre and Brunish Theatre
Restaurants near Keller Auditorium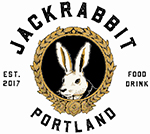 Jackrabbit Portland
Located inside the Duniway Hotel
830 SW 6th Ave, Portland OR 97204
Reservations: www.gojackrabbitgo.com
503-412-1800
Jackrabbit combines the creative approach of Chris Cosentino's behind the scenes kitchen craftsmanship with the grit, flavor, and character that makes Portland one of the country's premier dining and lifestyle destinations. Jackrabbit features an extensive raw bar, gin-centric cocktail program, house-cured meats and dishes highlighting the area's rich ingredient sourcing. Now featuring a pre-theater menu from 5-6pm just for theater patrons.
ArtBar & Bistro
located in Antoinette Hatfield Hall
1111 SW Broadway Ave. at Main St., Portland, OR 97205
Reservations: 503.432.2905 or reservations@portland5.com
Our affordably chic menu centers around Northwest ingredients and international flavors. Appetizers, entrees, salads and desserts bring culinary art to each plate nightly. The ArtBar offers handcrafted cocktails, local craft beers, and a wine list that will quench even the most hearty thirst. Open two hours prior to curtain on most event days. Please call to confirm. Stop by before your show at Arlene Schnitzer Concert Hall, Newmark Theatre, Dolores Winningstad Theatre, and select shows at Brunish Theatre. 
View the ArtBar & Bistro menus
Keller Café
located in Keller Auditorium - 1st Balcony Level
222 SW Clay Ave at 3rd Ave., Portland, OR 97201
Reservations: 503.432.2908 or reservations@portland5.com
Overlooking the dramatic Keller Fountain on the first balcony level of the Keller Auditorium, the Keller Café is an elegant place to meet friends for dinner and drinks before your show. Located on 3rd Avenue at Clay Street in downtown Portland. Open 90 minutes prior to Portland Opera, Broadway, and Oregon Ballet Theatre evening performances. 
Restaurants near Arlene Schnitzer Concert Hall, Newmark Theatre, Dolores Winningstad Theatre and Brunish Theatre
Barlow Artisanal Bar
737 SW Salmon Street
Portland, OR 97205
503.227.0705
barlowpdx.com
Bistro Agnes
527 SW 12th Ave.
Portland, OR 97205
503.222.0979
bistroagnes.com
Headwaters
Located next door to Arlene Schnitzer Concert Hall
1001 SW Broadway Ave.
Portland, OR 97205
503.790.7752
headwaterspdx.com
Higgins Restaurant
1239 SW Broadway Ave.
Portland, OR 97205
503.222.9070
higginsportland.com
HopCity Tavern + Market (formerly Bistro 921)
921 SW 6th Ave.
Portland, OR 97204
503.944.1092
Il Solito Ristorante
627 SW Washington
Portland, OR 97205
503.228.1515
ilsolitoportland.com
Jack Rabbit Portland
Located in the Duniway Hotel
830 SW 6th Ave.
Portland, OR 97204
503.412.1800
gojackrabbitgo.com
Pastini Pastaria
911 SW Taylor Street
Portland, OR 97205
503.863.5188
pastini.com
The Picnic House
723 SW Salmon Street
Portland, OR 97205
503.227.0705
picnichousepdx.com
Q Restaurant & Bar
828 SW 2nd Avenue & SW Taylor Street
Portland, OR 97204
503.850.8915
Q-Portland.com
Raven & Rose
1331 SW Broadway
Portland, OR 97201
503.222.ROSE (7673)
ravenandrosepdx.com
Ringside Fish House
838 SW Park Ave.
Portland, OR 97205
503.227.3900
RingSideFishHouse.com
Southpark Seafood
901 SW Salmon St.
Portland, OR 97205
503.326.1300
southparkseafood.com
Swank Restaurant | Swine Moonshine & Whisky Bar
Located in the Paramount Hotel
808 SW Taylor St.
Portland, OR  97205
503.943.5844
swankandswine.com
Yard House
888 SW 5th Avenue
Portland, OR 97204
yardhouse.com
Restaurants near Keller Auditorium
August Moon Chinese Restaurant
116 SW Clay
Portland, OR 97201
503.222.5733
Hubers
411 SW 3rd Ave.
Portland, OR 97205
503.228.5686
King Tide Fish & Shell
1510 SW Harbor Way
Portland, OR 97201
503.295.6166
kingtidefishandshell.com
McCormick & Schmick's Harborside Restaurant & Pilsner Room
0309 SW Montgomery
Portland, OR 97201
503.220.1865
mccormickandschmicks.com
Morton's The Steakhouse
213 SW Clay St.
Portland, OR 97201
503.248.2100
mortons.com
Nel Centro
1408 SW 6th Ave.
Portland, OR 97201
503.484.1099
nelcentro.com